DO YOU KNOW ABOUT US?
Khang Thanh Manufacturing JSC – House of Packaging - is specialized in providing comprehensive printing & packaging solutions (OEM, ODM). We manufacture and export wide-range of paper packaging to partners from 20 countries (box packaging, gift box, paper bag, POSM, book, notebook, cardboard hanger, hangtag, party items, paper toys, washable paper bag)
OUR PRODUCT
Our mission is to understand customers' needs and provide standard, creative and sustainable packaging solutions.
OUR CLIENTS SAYS
"Mr. Christian Dutilh - General Director Global Factories: Our company is active in medical industry we do look for high quality suppliers. We believe that Khang Thanh deliver us the very high quality product and on time service with flexible of small and large orders. We see Khang thanh as a one stop service, we only deliver the sketch and Khang Thanh can make the design, doing the production, quality control and delivery at our office on time."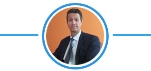 "Mr. Hashigami Makoto - General Director: I have been working with Khang Thanh for 10 years, the thing that I am most satisfied is that the delivery of Khang Thanh always reach 100% quality and delivery terms as committed. Khang Thanh has the management team and the staff always listen and propose solutions to our requirements. Moreover, the work of professional workers, standards should be the packaging products we receive is perfect"
GALLERY
All members are appreciated and inspired during and outside working hours, continuing to build and proudly preserve Khang Thanh culture.
LATEST POSTS
Printing and Packaging News
The SMETA standard was developed to ensure that manufacturing companies meet ethical, social...[read more]
According to the assessment of industry businesses and the manufacturing industries' recovery, the...[read more]